Bobrisky, a popular controversial crossdresser, has praised Davido for his generosity, claiming he has the nicest attitude in Africa and is exceedingly kind to people.
According to the cross dresser, he has encountered Davido countless times at parties, clubs, and other locations but has never said hello to him since he is shy, but he knows and believes that he has the best personality in Africa.
He goes on to claim that he's overly nice to people and that he typically wouldn't write this, but he simply wanted to express his gratitude and nothing more before he regrets not sharing or expressing it when the worst happens.
Davido, being a sensational singer, is a really likeable character who quickly touches the hearts of those around him, and Bobrisky has perhaps experienced the sensitive side of him, which is why he dubbed him "the best personality ever in Africa" and "beyond kindness."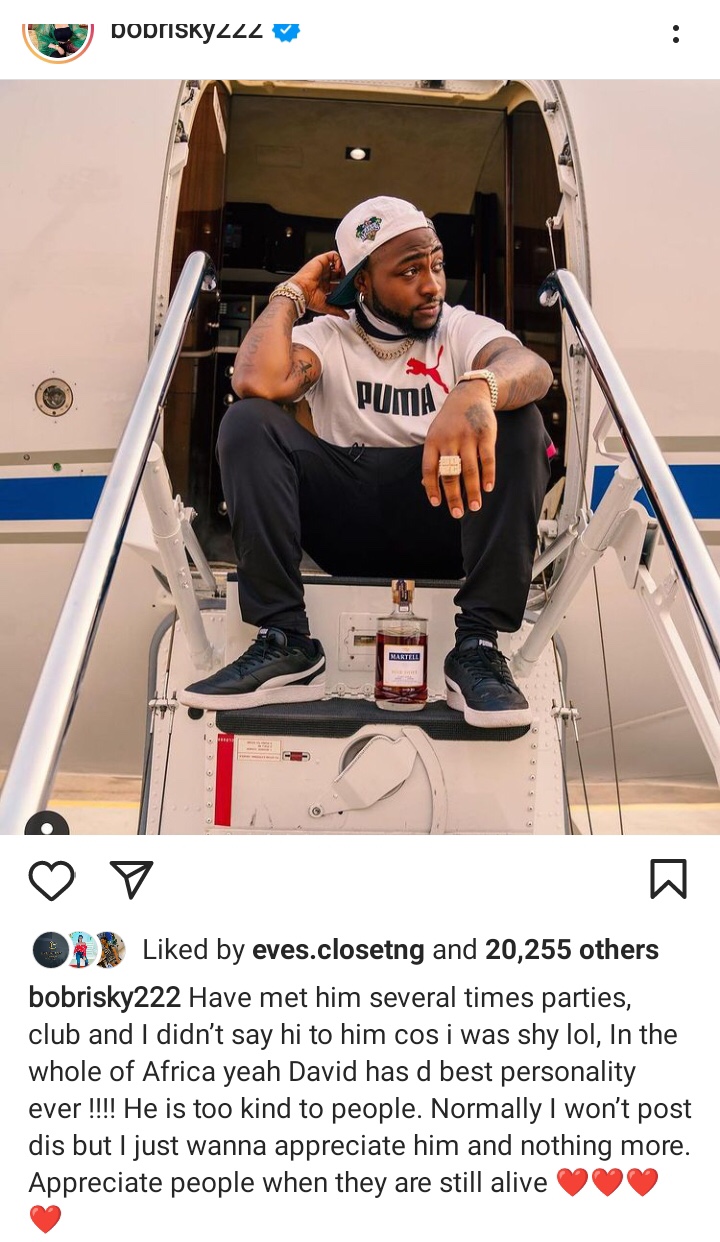 Read More »