In the spirit of Valentine, the season of love, an American rapper, Cardi B has taken to her Twitter page to encourage her fellow women to shower their men with gifts on Valentine's Day.
The rapper made it known that men also deserve gifts on Valentine's Day.
She said that even though men deserve gifts, their gifts should be less expensive than that of the women.
In her words:
"Yes ! Men do deserve to get gift as well for Valentine's Day, but the gift have to be less expensive then the girls gift . Soo if he buys you flowers you buy him grass".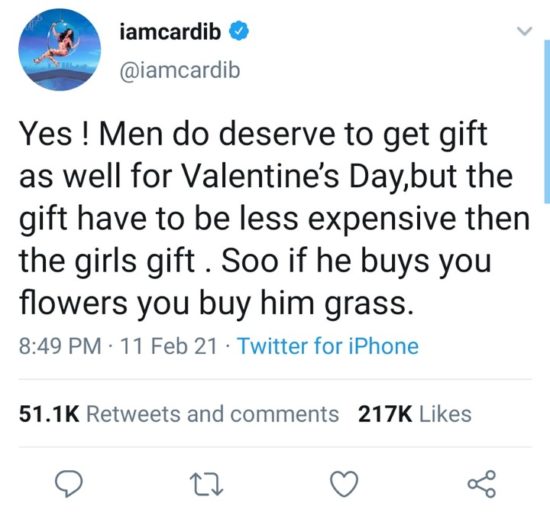 Read More »